Impact Housing Foundation
Impact Housing Foundation is a non-profit organization that promotes urban and human regeneration with a focus on housing and based on impact financing.
The term impact housing means private financial investments in the housing field, in synergy with the public and non-profit sectors, aimed to generate positive measurable, social economic, and environmental impact.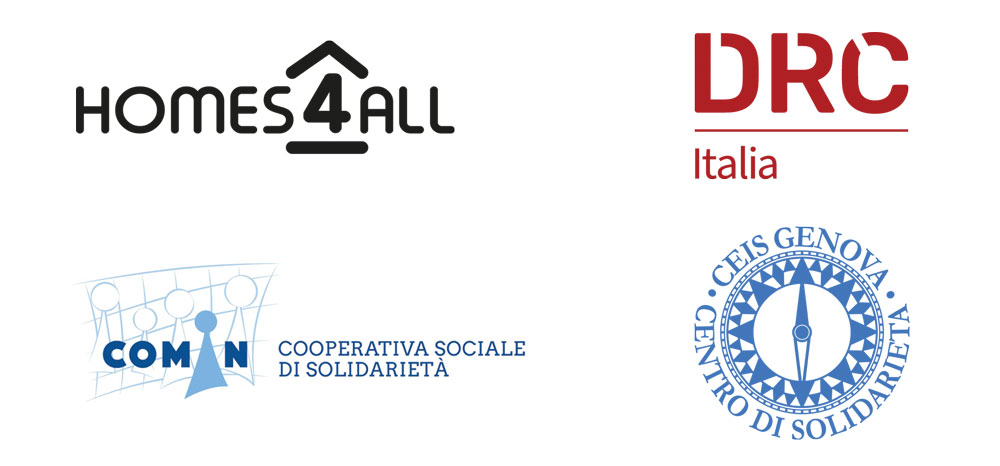 Homes4All and the other founding organizations, DRC Italia, Cooperativa COMIN and CEIS Genova, have different experiences and expertise: property and social management; impact investing; social integration and protection. The organizations are convinced that impact housing is an opportunity to improve and innovate their activities at a local level.
Would you like to know more?
Download our informative presentation or contact us!